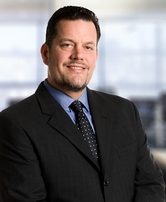 Jeffrey Parrella began his career in the creditor's rights industry over thirty years ago while still in high school. Mr. Parrella has handled thousands of cases, including many complex matters in nearly all of the courts of New York, New Jersey and Pennsylvania.
After starting a successful solo practice in New York City, he joined the firm of Goldman & Warshaw, P.C. as a Partner in 1998. He founded the New York office of that firm which became Goldman, Warshaw & Parrella, P.C. and grew into one of the most renowned credit and collections firms on the east coast. The National Law Journal named the firm the second most used firm by Fortune 100 companies in the entire country in the area of commercial law and contracts litigation. Building upon the success of the New York office, he also founded the Pennsylvania office of the firm.
Mr. Parrella was called upon once again to start up a New York Legal Department at a well established law firm, this time at Nudelman Klemm & Golub, P.C. where he was Vice President and Director of New York Operations. From there he joined yet another well established firm, Houslanger & Associates, PLLC, where he was the senior litigation attorney in the New York office, focused primarily on complex litigation and compliance. Once again he expanded a prominent firm into a new state, this time establishing and becoming a shareholder in the New Jersey office.
Immediately prior to joining Tenaglia & Hunt, Mr. Parrella worked alongside Noel E. Schablik, Esq. a veteran New Jersey Certified Trial Attorney on matters ranging from personal injury, employment matters, legal malpractice issues and complex commercial litigation matters.
Education and Honors
Binghamton University, 1991
Brooklyn Law School, J.D. 1997
Admissions/Court Memberships
New Jersey
United States District Court, New Jersey
New York
United States District Court, Southern District of New York
Pennsylvania
Professional Affiliations
National Association of Retail Collection Attorneys
New Jersey Bar Association
New Jersey Creditors Bar Association