Not All Injuries Occur Instantly

on February 26, 2014 by John J. Tenaglia

on February 26, 2014

Being involved in a traffic accident can be dis-orienting to anyone. You may think you know how you will react, but when it actually happens, many people go into a state of shock. While many injuries are obvious, it is important to understand that some injuries take time to appear. The shock and adrenaline you experience in a wreck can mask pain. In fact, you may not feel the symptoms of a serious injury until several hours to days after the collision occurred.

A head trauma or brain injury is a common injury that can be delayed in manifesting itself. It is normal for a person to seem disoriented or dizzy after an accident, but as time passes, the swelling in the brain increases and the symptoms can get worse. If the injured party doesn't obtain the necessary medical treatment, the damage can be quite serious.

If you are involved in an accident, below are several tips to keep in mind:

It is common for drivers in a collision to state that they are "fine" if they do not experience immediate pain. Even if you do not feel injured, you should avoid making statements regarding your health or condition because you may experience pain later. This is important because you do not want the negligent party to use such statements against you when you make a personal injury claim. At the scene of the accident you should imply claim you are not sure if you are injured and request medical attention.
If you feel symptoms after time has passed, do not feel guilty or embarrassed to seek medical attention because it is more common than people realize. This is especially true for brain injuries. It is, however, essential to report your injuries as soon as they manifest themselves.
If you strike your head during a wreck, it is smart to have a medical check-up 3 to 4 days after the event. It is better to be safe than sorry when it comes to your health.

Being involved in an accident can be overwhelming, but it is vital that you take every precaution to protect your health. If you need assistance in pursuing your right to compensation for your damages suffered, contact the lawyers at Slater, Tenaglia, Fritz & Hunt.

If you have been hurt by another party's negligence, you need help. Contact Slater, Tenaglia, Fritz & Hunt to schedule a free consultation and learn how we can help you recover the damages suffered by your personal injury. We proudly serve individuals throughout New York, New Jersey and Pennsylvania. We can be contacted by phone at (201) 820-6001 in New Jersey or (212) 692-0200 in New York. We can also be found on the Internet, LinkedIn, Twitter, Google+ and Youtube. And remember, we handle all of our personal injury cases on a contingency fee basis, which means you do not pay our fees unless we recover for you. Like us on Facebook.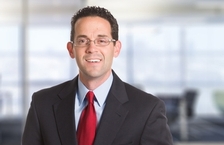 John J. Tenaglia