What You Need To Know About Electronic Contracts

on January 22, 2014 by John J. Tenaglia

on January 22, 2014

The use of modern technology has made the negotiation, review and revision of contracts easier and quicker. However, the use of email can also lead to unintended liability. The use of "electronic evidence" has been dramatically increasing in courtrooms across the country. In fact, many attorneys are reviewing email exchanges to prove or disprove that a binding contract was formed.

Under the Uniform Electronic Transactions Act of 1999, contracts can be validly formed by use of electronic records. In 2000, Congress adopted the Electronic Signatures in Global and National Commerce Act (often referred to as the "E-Sign Act") providing that an electronic signature can be binding. However, the basic requirements for a contract must still be met for it to be valid and enforceable. The primary elements of a contract include that an offer is made, the offer is accepted without any new or different terms, and there is consideration exchanged by the parties to the transaction. If these basic requirements are met in an email exchange and it is clear the parties intend to be contractually bound, the court can find there is a valid contract.

What can you do to protect yourself when negotiating a contract by email? Below are a few suggestions:

Be clear and concise in stating your intentions
Properly train your employees regarding your company's policies regarding electronic correspondence. Many businesses require most of their employees to set-up their emails to automatically insert a prepared, blanket disclaimer statement that the sender does not have authority to bind the company.
If you do not want to be bound by an email contract, every email should clearly state this fact. For example, you may want to insert a statement that electronic correspondence is non-binding or that any agreement is contingent upon execution of a formal written document.
If you believe that the other party is relying upon the email exchange as the basis for a valid contract, act quickly to set the record straight. The sooner you clarify any misunderstandings, the better.

To learn more about electronic contracts or to discuss the legal issues involved, please contact Slater, Tenaglia, Fritz & Hunt, P.A. to schedule your free initial consultation.

For a free initial consultation with skilled corporate litigation lawyers, contact Slater, Tenaglia, Fritz & Hunt, P.A. We have been providing outstanding legal services for more than 35 years. We are conveniently located in New York and New Jersey. To schedule your appointment, please call us at (201) 820-6001 or (212) 692-0200. We can also be found on the Internet, Facebook, LinkedIn, Twitter, Google+ and Youtube. We also have a network of local counsel throught the United States.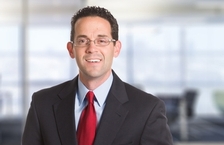 John J. Tenaglia