Target is in the House Subcommittee's Bullseye

on February 3, 2014 by John J. Tenaglia

on February 3, 2014

Target retail stores announced several weeks ago that they were the victim of a cyber-attack on and around Black Friday of 2013. The retail giant reported that criminals stole customer information which included credit and debit card numbers, security codes and expiration dates. It is estimated that up to 70 million individuals had other information such as names, addresses, telephone numbers and email addresses stolen.

In an effort to stay in their shoppers good graces, Target has offered a year of free credit monitoring and identity theft protection to those who shopped at a U.S. store. Additionally, Target representatives have stated that no customers would be liable for fraudulent charges.

While this effort may provide comfort to consumers, lawmakers in Washington DC are concerned about the large-scale data breach. A House of Representatives subcommittee on Commerce, Manufacturing and Trade has scheduled a hearing during the first week of February to discuss the growing trend of consumer data breaches. Representatives from Target and law enforcement officials are expected to testify. The goal is to determine how such massive cyber-attacks will impact consumers and what can be done to protect them in the future.

There are no federal regulations governing when and how businesses must report data breaches to law enforcement agencies and the impacted customers. Thus, it is possible that there have been other recent breaches that have not been reported.

In this growing digital world, companies will continue to be faced with many legal issues and challenges. The business law attorneys at Slater, Tenaglia, Fritz & Hunt are prepared to help. Call today to schedule your free initial consultation.

Slater, Tenaglia, Fritz & Hunt, P.A. is a full service law firm. Our practice focuses on commercial litigation and personal injury matters. For over 35 years, we have been providing superior legal counseling and representation to institutional clients, including Fortune 500 Corporations and individuals throughout New York, New Jersey, Pennsylvania and nationally. We can be contacted by phone: (201) 820-6001 or (212) 692-0200 and we can also be found on the Internet, LinkedIn, Twitter, Google+, Youtube and on Facebook. We also have a network of local counsel throughout the United States. All initial consultations are free.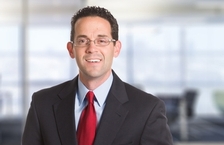 John J. Tenaglia