Federal Minimum Wage Increased

on March 7, 2014 by John J. Tenaglia

on March 7, 2014

President Barack Obama recently signed an Executive Order increasing the minimum wage to $10.10 per hour for workers on new federal contracts. The new rate will apply to solicitations and contracts issued on or after January 1, 2015. However, the Executive Order hinted that contracts being negotiated in 2014 should attempt to meet the new hourly wage requirement where possible. The Department of Labor (DOL) has been given the job of issuing regulations that will apply to all contractors by October 1, 2014.

Beginning January 1, 2016, and each year thereafter, the minimum wage will increase based on an increase in the Consumer Price Index for Urban Wage Earners and Clerical Workers. The non-partisan Congressional Budget Office (CBO) has estimated that this wage hike could cost 500,000 jobs.

The Executive Order provides that the following types of contracts are subject to the new wage requirement:

procurement contracts for services or construction
contracts and contract-like instruments for services covered by the Service Contract Act
contracts or contract-like instruments for concessions
contracts or contract-like instruments entered into with the federal government in connection with federal property or lands and related to offered services for federal employees, their dependents, or the general public

The DOL will enforce the new minimum wage requirement, just as it enforces other requirements such as the Fair Labor Standards Act. It remains to be seen how the DOL will address the investigation procedures, enforcement process and remedies for violations in its regulations.

If you have questions regarding the new federal minimum wage for federal contracts and how it may impact your business, contact Slater, Tenaglia, Fritz & Hunt for assistance.

The legal team at Slater, Tenaglia, Fritz & Hunt, P.A. consists of experienced attorneys and dedicated staff. We use advanced technology to benefit our clients. We are committed to providing aggressive representation of our clients' rights while delivering first-class customer service. We can be contacted by phone at (201) 820-6001 in New Jersey or (212) 692-0200 in New York. We can also be found on the Internet, Facebook, Linkedin, Twitter, Google+ and Youtube. And remember, all initial consultations are complimentary.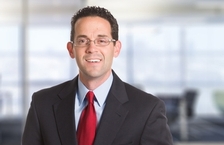 John J. Tenaglia