Is the Choice of Law Provision in Your Non-Compete Agreement Enforceable?

on March 10, 2014 by John J. Tenaglia

on March 10, 2014

Having a choice of law provision in your non-compete agreement is essential. However, it is also important to ensure that the applicable law you select does not offend the public policy of the state in which the court sits. Otherwise, according to a recent New York appellate court decision, a court may refuse to apply the offensive provision.

In Brown & Brown, Inc. v. Johnson and Lawley Benefits Group, LLC, 2014 WL 486750 (N.Y.A.D. 4 Dept., February 7, 2014), the New York appellate court found that Florida's law on non-compete agreements could not be applied against a New York employee of a Florida-based company. The court stated that Florida's law was "truly obnoxious" to New York public policy.

Brown & Brown (B&B), an insurance intermediary, hired Theresa Johnson. Ms. Johnson signed an employment contract with restrictive covenants and a Florida choice-of-law provision. In 2011, B&B terminated Johnson who was hired by Lawley Benefits Group, LLC. B&B filed the referenced lawsuit seeking to enforce the non-solicitation clause.

The trial court held that the Florida choice-of-law provision bore no reasonable relationship to the parties or the dispute, and therefore it was unenforceable. The appellate court disagreed, but held the provision unenforceable because the restrictive covenant imposed an undue hardship on the employee. Under Florida law, restrictive covenants are construed in favor of the party seeking to protect legitimate business interests. Thus, the court cannot consider any hardship to the employee. In applying New York law, the appellate court ruled that the non-solicitation provision could not be enforced.

Determining which choice of law provision to use in your non-compete contracts requires a detailed analysis of numerous factors. Contact the business law attorneys at Slater, Tenaglia, Fritz & Hunt to help ensure that your non-compete agreements are enforceable and to protect your business's best interests.

The legal team at Slater, Tenaglia, Fritz & Hunt, P.A. consists of experienced attorneys and dedicated staff. We use advanced technology to benefit our clients. We are committed to providing aggressive representation of our clients' rights while delivering first-class customer service. We can be contacted by phone at (201) 820-6001 in New Jersey or (212) 692-0200 in New York. We can also be found on the Internet, Facebook, Linkedin, Twitter, Google+ and Youtube. And remember, all initial consultations are complimentary.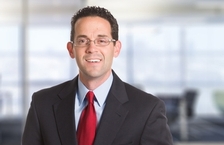 John J. Tenaglia