Is Social Media Taking Over Customer Service?

on March 21, 2014 by John J. Tenaglia

on March 21, 2014

Social media is becoming an important part of business operations, and now it is becoming the way consumers are able to obtain customer support services. When you call with a problem, it is common for a business to automatically place you on hold to wait until a representative is available. This can take minutes or even hours! However, if that same consumer logs onto the business's website and sends an email or an instant message, it typically takes less than a minute to receive a response.

Surprisingly, many businesses and financial institutions have customer service agents specifically trained to use social media to assist customers. This may include the use of email, instant messaging, Twitter, Facebook and any other number of social networks used to interact with consumers. The thought is that if a business is capable of responding quickly and effectively, customer satisfaction will improve.

Additionally, as a business uses social media for its customer service efforts, they have more access to feedback. You can see what your customers and clients are saying about you online. The feedback helps you determine what products and services your customers are happy with and what they would like to see more of so you can more accurately meet consumer's needs.

People are becoming more socially connected, so why wouldn't your business do the same with its customers and clients? Social media allows you to stay connected and assist your customers, so if you haven't already, it is time to look into how it can benefit your business.

For a free initial consultation with skilled corporate litigation lawyers, contact Slater, Tenaglia, Fritz & Hunt, P.A. We have been providing outstanding legal services for more than 35 years. We are conveniently located in New York and New Jersey. To schedule your appointment, please call us at (201) 820-6001 or (212) 692-0200. We can also be found on the Internet, Facebook, LinkedIn, Twitter, Google+ and Youtube. We also have a network of local counsel throughout the United States.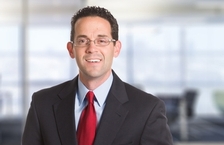 John J. Tenaglia