FACEBOOK – No Longer Your Source For "Free" Advertising?

on April 4, 2014 by John J. Tenaglia

on April 4, 2014

Facebook has become one of the most popular and cost-effective means for promoting and advertising not only individuals, but also businesses. And now that many entrepeneurs are relying on Facebook, things may be changing.

It has been reported that entities using Facebook as a promotional or marketing tool will soon see drastic changes to their ability to advertise. The social networking site is allegedly working to reduce the page reach down to 1 or 2 percent. In other words, retail giants that have amassed over 15 million "likes" will only be able to reach approximately 150,000 of them for free when sending out posts. The result will be that in order for a company to fully obtain the benefit of Facebook, they will have to pay for the service.

The affect of this change may have a more significant impact on the smaller businesses. For example, a local business that only has 3000 likes will only reach a few dozen customers. Even so, there is no guarantee that many of those reached will even view the post. Again, the purpose of "advertising" on Facebook will be lost….unless you pay to reach more people.

In sum, if you have spent years of self-promoting on Facebook, the change may be quite detrimental to your business or your career. It is important to remember that Facebook is not a charity. It is a business that wants to make money. The question remains, however, how much money will it cost you?

The legal team at Slater, Tenaglia, Fritz & Hunt, P.A. consists of experienced attorneys and dedicated staff. We use advanced technology to benefit our clients. We are committed to providing aggressive representation of our clients' rights while delivering first-class customer service. We can be contacted by phone at (201) 820-6001 in New Jersey or (212) 692-0200 in New York. We can also be found on the Internet, Facebook, Linkedin, Twitter, Google+ and Youtube. And remember, all initial consultations are complimentary.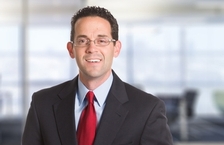 John J. Tenaglia