Target Litigation & the Jurisdictional Issue

on April 7, 2014 by John J. Tenaglia

on April 7, 2014

With the Target data breach on everyone's minds, it should come as no surprise that litigation is popping up across the country. With lawsuits filed in numerous states, the question of where is the proper jurisdiction to hear the plaintiffs' complaints is being raised.

The U.S. Judicial Panel on Multidistrict Litigation heard arguments on that issue during hearings in San Diego. Arguments have focused on where potential residents and other possible defendants reside as the basis for granting jurisdiction to specific courts.

With the Target cyber attack potentially affecting the debit and credit card information of 110 million customers, the amount of litigation is expected to increase. Consumers' allegations in the lawsuits are primarily that Target was aware of the threat as early as 2007 and failed to take action to protect their confidential data. Banks and other financial institutions are seeking damages for the amount they have had to reimburse consumers for fraudulent charges. Additionally, the U.S. Secret Service, the Department of Justice and other officials are conducting investigations. The lawsuits have been stayed pending the panel's decision.

Minnesota is arguably the most likely location for the lawsuits to be centered. There is a "substantial connection" to Minnesota since that is where Target's information-technology department, witnesses and documents are located. Target's headquarters are located in Minneapolis. In fact, U.S. District Judge Paul Magnuson has already had 24 of the Target cases assigned to him.

There are also arguments for basing the lawsuits in California, Illinois, Louisiana, Colorado and other states. The panel usually makes it decision within weeks of hearing arguments.

For a free initial consultation with skilled corporate litigation lawyers, contact Slater, Tenaglia, Fritz & Hunt, P.A. We have been providing outstanding legal services for more than 35 years. We are conveniently located in New York and New Jersey. To schedule your appointment, please call us at (201) 820-6001 or (212) 692-0200. We can also be found on the Internet, Facebook, LinkedIn, Twitter, Google+ and Youtube. We also have a network of local counsel throughout the United States.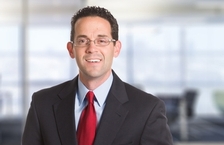 John J. Tenaglia