Maintaining Your Business Records

on April 25, 2014 by John J. Tenaglia

on April 25, 2014

Many businesses are concerned with their business records when the entity is initially formed, but they file away those formation documents and never give them a second thought. However, it is imperative that companies, big and small, maintain accurate recordkeeping throughout the existence of the entity. There are many business records that must be kept current and properly maintained, including:

Organizational certificates such as certificates of organization, articles of organization, etc.
Governance documents such as partnership agreements, bylaws and operating agreements
Minutes of annual and special meetings
Stock certificates and transfer ledgers
Consent approvals
Approval of director, partner or member actions
Annual filings, including proof of payment of annual fees
Licenses and permits
Employment contracts
Tax filings, bank statements, balance sheets and other financial records

There are other documents that may be necessary to keep in your corporate books. Consider whether a certain record is necessary to produce in a shareholder inspection, defending a challenge to corporate action or other evidentiary matters. Maintaining thorough business records is essential to helping your company mitigate potential issues later in the life of your business entity.

To learn more, contact the business law attorneys at Slater, Tenaglia, Fritz & Hunt.

The attorneys at Slater, Tenaglia, Fritz & Hunt, P.A., provide clients with experienced legal representation. We handle many types of business disputes on behalf of corporate clients, including Fortune 500 Corporations and individuals throughout New York, New Jersey, Pennsylvania and nationally. Our attorneys handle cases from pre-litigation negotiations through litigation to obtaining and enforcing judgments. If you need assistance, or are interested in learning more, please contact us by phone at (201) 820-6001 in New Jersey or (212) 692-0200 in New York. We can also be found on Facebook, Linkedin, Twitter, Google+, Youtube and the Internet. All initial consultations are free of charge.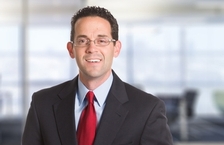 John J. Tenaglia