Protecting Trade Secrets is Vital to Success

on April 28, 2014 by John J. Tenaglia

on April 28, 2014

In these tough economic times every business must protect its trade secrets much more aggressively than in years past. This means that every business must figure out what its trade secrets actually are and decide how best to protect those secrets.

The first step in evaluating a company's trade secrets is figuring out what those trade secrets actually are. One of the purposes of trade secrets law is to maintain and promote standards of commercial ethics and fair dealing in protecting those secrets. A "trade secret" is information, including a formula, pattern, compilation, program, device, method, technique, or process that both has actual or potential independent economic value, and has been protected to maintain its secrecy.

This means that, if a business does not try to protect the trade secret, the secret may lose that protection. A customer list is one of the types of information which can be a protected trade secret. Other common types of trade secrets are proprietary software, patented processes, or other processes that provide a competitive edge for the business.

One way to help in determining what a business's trade secrets are is to conduct a trade secret audit. This process should involve high level officers, the business's attorney, and, potentially, a representative from the group of employees working with those trade secrets. The audit should result in a list of various items that can be protected as trade secrets.

There are a variety of methods to protect trade secrets. The first is to ensure that every employee enters into an agreement upon hire to not disclose your trade secrets. This agreement does not, necessarily, change the at-will nature of their employment, just the employee's obligations regarding the trade secrets. This agreement should identify, with some degree of specificity what are the trade secrets they are dealing with.

Next, an employment agreement should also include a non-solicitation provision, which is an agreement not to seek out or solicit your customers if the employee is terminated or resigns. This agreement should, again, be drafted with some specificity to ensure the employee know what is and, more importantly, what is not, allowed under the agreement.

A third provision in an employment contract could be a non-disclosure agreement. This provision can be very important in businesses whose products take time to develop. If a business takes the time to identify and protect its trade secrets, the business can ensure that their valuable assets are not abused or stolen. In addition, by modifying any standard employment agreements to address trade secret protections, employees can be cognizant of the sensitivity of the information they use on a daily basis. Finally, the protection of trade secrets helps ensure the business will keep its competitive edge and continue to be prosperous.

Slater, Tenaglia, Fritz & Hunt, P.A. is a full service law firm. Our practice focuses on commercial litigation and personal injury matters. For over 35 years, we have been providing superior legal counseling and representation to institutional clients, including Fortune 500 Corporations and individuals throughout New York, New Jersey, Pennsylvania and nationally. We can be contacted by phone: (201) 820-6001 or (212) 692-0200 and we can also be found on the Internet, LinkedIn, Twitter, Google+, Youtube and on Facebook. We also have a network of local counsel throughout the United States. All initial consultations are free.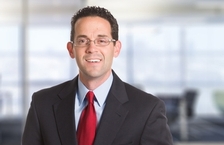 John J. Tenaglia