New York Commercial Goods Transportation Industry Fair Play Act

on July 9, 2014 by John J. Tenaglia

on July 9, 2014

The New York Commercial Goods Transportation Industry Fair Play Act addresses those companies that categorize their drivers as independent contractors instead of employees. Signed into law by Governor Andrew Cuomo on January 10, 2014, the law modifies the test to determine whether a driver should be classified as an employee or independent contractor.

Those companies that have independent contractors delivering commercial goods to customers are now required to classify drivers as employees unless those workers meet certain tests of eligibility. What this means is that the drivers will be presumed employees.

To rebut that presumption, the driver must be free from control and direction in performing the work, but under contract.. Additionally, the driver's work must be performed outside the usual course of business of the company employing the driver. Finally, the driver must be "customarily engaged in an independently established trade, occupation, profession, or business," that involves the delivery of commercial goods. To be exempt, all three requirements must be met.

Another method to rebut the presumption involves factors that need to be established. To be an independent contractor, there must be a separate business entity with which the employer has a contract for delivery of commercial goods. This entity must have invested capital into the business, owns or leases the vehicle, has the risk of loss or the benefit of profit for the business entity, may offer its service to others, and includes the income on federal tax returns. Additionally, the independent contractor must have a written contract with the employer that specifically states the relationship is one of an independent contractor and not an employee. The independent contractor must also pay its employees without direct reimbursement and report the employee's wages.

A violation of the Commercial Goods Transportation Industry Fair Play Act can result in the imposition of civil penalties of between $1,500 and $5,000. If a company commits a willful violation, the civil penalties can increase to $2,500, and $5,000 per every misclassified employee. Aside from the civil penalties, there is potential criminal liability for willful violations. If the willful violation is a first offense, there is a maximum punishment of 30 days in jail and a fine of $25,000. Second offenses increase the criminal penalties to a maximum of 60 days in jail and a fine of $50,000.

Slater, Tenaglia, Fritz & Hunt, P.A. is a full service law firm. Our practice focuses on commercial litigation and personal injury matters. For over 35 years, we have been providing superior legal counseling and representation to institutional clients, including Fortune 500 Corporations and individuals throughout New York, New Jersey, Pennsylvania and nationally. We can be contacted by phone: (201) 820-6001 or (212) 692-0200 and we can also be found on the Internet, LinkedIn, Twitter, Google+, Youtube and on Facebook. We also have a network of local counsel throughout the United States. All initial consultations are free.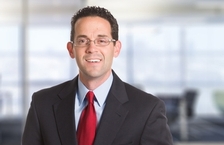 John J. Tenaglia