Prejudgment Writ of Attachment: A Valuable Legal Remedy

on March 28, 2016 by Marie Tenaglia Andrea posted in Commercial Collections and Consumer Collections

on March 28, 2016 by Marie Tenaglia Fritz

A smart creditor will always attempt to predict a borrower's ability to pay. Creditors may consider assets, income, property, or a host of other factors that can aid them in determining the likelihood of recovering their money. But no matter how many factors may suggest that an account is collectable, a creditor must always be cognizant of the passage of time. Time can turn a collectable case into a receivable that is dead on arrival and unable to be recovered. Proceeding promptly with collection efforts when a balance is not paid within a reasonable period of time is critical.

While certain collection accounts will fall into the category of a traditional lawsuit, there are fact-specific cases which require an emergent response. Securing a judgment in even a non-complex case can take upwards of two to three years to resolve. A creditor does not have the luxury of waiting this long if an account debtor is attempting to sell, transfer, or divest assets, such as real property. A creditor may be at risk of never being paid if there is no provision to ensure that the outstanding receivable is paid through a real estate transaction.

The New Jersey Court Rules provide the remedy to swiftly seek a writ of attachment on real or personal property prior to the entry of judgment – at the beginning of the case, not the end. While filing a lawsuit promptly for an outstanding balance certainly increases the likelihood of collection, this approach may be inadequate and time-consuming in certain circumstances. If the creditor has knowledge of a potential sale or transfer of real estate, and arrangements have not been made for the creditor to secure payment, there is a possibility the funds could be expended or transferred prior to satisfaction of the debt. The writ of attachment permits a lien to attach to the property prior to a judgment being entered by the Court in an expedited manner, in some cases less than ninety (90) days. This lien is recorded on the property, and secures the creditor's right to payment if and when the property is sold.

In one of my recent cases, an individual owed our nursing home client a very large balance for care. The individual's guardian agreed to pay the balance from the sale of the individuals' residence, but the guardian refused to list the house for sale. After taking swift and aggressive action in filing for a prejudgment writ of attachment, we successfully obtained a writ of attachment against the property and a court order to sell the residence. Our client received $100,000 towards the outstanding balance in less than four (4) months. Had quick and decisive legal action not been taken, the client might still be waiting for payment. Again, when is comes to collections, timing is everything.

Tenaglia & Hunt represents many large institutional clients in the collection of debt, including companies in the healthcare field, like nursing homes and long term care facilities. We take an aggressive but professional approach and always seek creative ways to help our clients. To schedule a free consultation and learn how we can help you recover, call us at (201) 820-6001. And remember, we handle collection matters on a contingency fee basis, which means you do not pay our fees unless we recover for you.

Attorney Advertising. Prior results do not guarantee a similar outcome.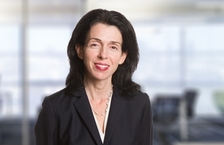 Marie Tenaglia Andrea