John Tenaglia Participates In "The Future of Fintech" Conference In NYC

on June 6, 2016 by John J. Tenaglia

on June 6, 2016 by Tenaglia & Hunt, P.A.


T&H's John Tenaglia recently attended a conference hosted by the Commercial Finance Association called "The Future of Fintech" in New York City. The conference was attended by some of the leaders, CEOs and senior executives in the fintech industry. Panelists and attendees discussed how fintech companies and traditional banks are partnering and how these types of partnerships will develop in the future. The conference also touched on an overview of where the industry has come from and where it is going in the small business loan segment. Attendees also discussed the regulatory issues and concerns that are pressing in the industry, and what might the future hold for the fintech industry.

Tenaglia & Hunt's Fintech group represents a variety of international and domestic Fintech companies at varying stages of growth. Our clients, including some of the most cutting-edge and tech-savvy online lenders around, know they can rely on T&H as the Fintech industry faces more and more regulatory scrutiny. To schedule a free consultation and learn how we can help your Fintech business, call us at (201) 820-6001 or (212) 692-0200.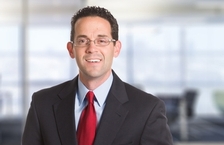 John J. Tenaglia